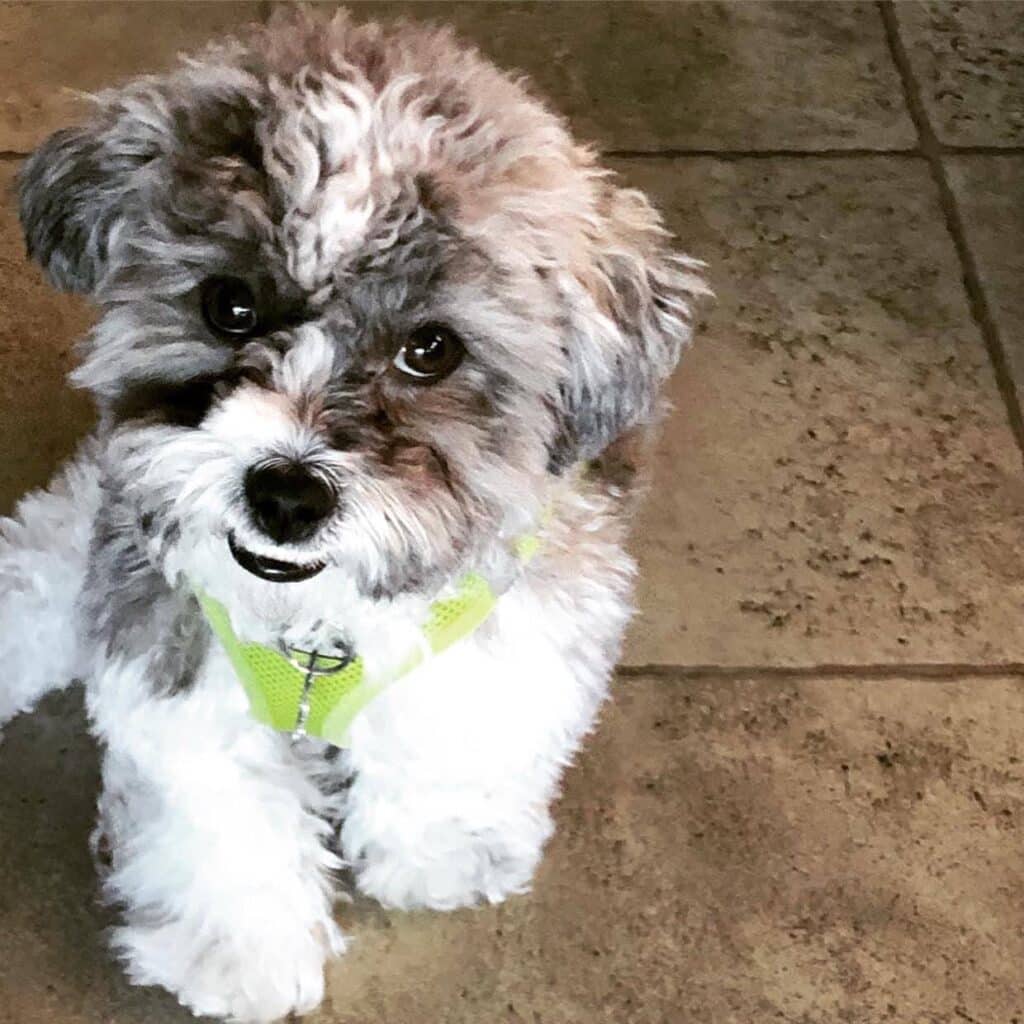 We are set in our ways. As humans, we become so accustomed to our routines and habits, that we find it nearly impossible to change. Change takes commitment, work, and an overall shift in our comfortable lives of rinse and repeat.
Like you, I'm a creature of habit. My life was running like clockwork and I had everything set up just as I like it. Here is what I didn't think about though, my family.
You see, I share my life with three other human beings who also have minds of their own. They have their idea of what they want their life to look like and what would bring them joy. And joy, to them, comes in the form of a dog.
"A Dog?" I say. My mind instantly began scrambling for reasons we could not get a dog.
"They are messy. How will I keep the house clean? They are expensive. Toys everywhere. Who will clean up its poop? And on and on."
I was literally making myself crazy thinking about how this creature was going to ruin my perfect little bubble.
For me, it sounded like a hassle amidst our already busy schedule.
And then I saw the look on my daughter's face as her friends, one by one, all started getting puppies. It was like a mini blow to my ego every time another friend called her to share the exciting news.
That was it for me. I realized that all of the excuses I was making had nothing to do with the dog. It all boiled down to the fact that I was not willing to change. A dog was not on the top of my priority list, so I made excuses instead of learning how we could change our schedules and routines to fit this animal into our lives.
So, my No turned into a Yes.
Smiling faces filled our home when they heard the news and we began the search for our new addition. It was fun, I have to admit. Puppies are actually pretty cute, but I'm sure you already knew that.
As we continued our search, we envisioned our life with a new puppy and worked together as a family to create a plan for welcoming the new little guy. We decided where to place the food bowls, where the toy box would go, and created a set of drawers for all of his belongings. And most importantly, we decided what our daily routine would look like and who would be responsible for certain tasks to all chip in and take care of our new baby.
This was a big change coming our way and with change comes new responsibilities, new habits, and a new routine. Just like everything else in life, you have to be willing to put in the work if you truly want to change.
And just like that, we were all set and the day finally came. We got the phone call to come over and meet our little guy. Standing outside of the little cabin, the girls and I waited in anticipation. When the door finally opened, there he was, our little Shih-poo, Mr. Rocky Balboa Huneycutt.
Love! That's all I know how to describe what I felt when I held him. He was simply the cutest, warmest, most special little guy we had ever seen.
I knew right then and there that my life was changed forever.
Now, fast forward to 2 years later and I cannot even remember a time when we didn't have Rocky. His toys are all over the place and he's a stinker, but he's a mama's boy through and through and I wouldn't have it any other way.
Daily snuggles, wet nose kisses, and fluffy hugs are all I see now.
The resistance I had in the beginning seems so silly now compared to the joy this sweet boy brings me every day. The fear of my routine changing and not having enough time for him is a distant memory.
Believe me, if I can change, you can too. If you truly want something, you will find a way to make it happen. Maybe you want to lose weight, have a tidy home, or learn to play guitar. Whatever your heart desires can actually become a reality. All you have to do is make it a priority.
Routines are not set for life, believe it or not. A routine is ever changing as our lives move forward with each year. It's okay to step out of your comfort zone to bring new challenges and experiences into your life.
If you make the decision to commit your time and energy to changing your habits and your schedule, you will reach your goals. You too can cook healthy meals, get a promotion, or even have a dog.
You can change your life! ~ You just have to want to change.